This site is for guys who love and fantasize about smelling and licking a women's worn panties.
Do you get off jerking off and shooting cum all over a pair of women's used panties. Do you fantasize about finding a pair of used panties, perhaps ones left behind after a sexual encounter. Under your room mates bed? on the side of a walking trail? in a trash can? at the office? in a public restroom? under the table at a club? at the gym? If you did find them would you grab them, take them and when you could, smell them and lick them and masturbate? If visiting a friends home would you go through through their dirty clothes basket and take panties you might find? Not caring whose they were. Taking them as your trophy to be used and enjoyed by you later.
Do you fantasize on being caught, smelling, licking, jerking off to a pair of worn panties? Maybe you want to be dominated and told to smell and lick a pair of worn panties and humiliated that you are not worthy of fucking the pussy that those panties were covering.
Have you ever purchased a pair of used worn panties online?
The phone sex providers listed here understand your desire and will provide you a phone sex session tailored to your panty licking fantasy. Many of these phone sex providers will also sell you a pair of their own worn panties. All you need to do is ask!
You can pick a girl from the images below and call them direct, or click on their image to visit their web site. Most girls are experienced in many fantasies and fetishes. My suggestion is that you email or IM them to set up the fantasy you want. Give them all the naught nasty details you want and set up a time to call. You can pay when you call or pre-pay online in most cases.
All Panty Lickers phone call sessions are discreetly billed to your Visa, MasterCard, Discover or AMEX. Typically Phone sessions are $2.00 per minute with a
10 minute minimum. But all phonesex girls listed here are independent phonesex girls so check their site for current pricing and special offers.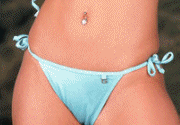 Canít reach one of these girls or you would rather have one of these girls call you? Then call our dispatch service at
877-825-2782